About
Every Healthcare Provider has a unique journey, regardless of discipline in healthcare. No matter where you are in that journey, the right strategy and support can help you reach your goals and create more freedom in your life Beyond Patients.
Dr Alan Bergquist
With over 30 years of experience in the industry, Dr. Alan has helped countless healthcare providers grow their practices, streamline their operations, and achieve greater success. But his approach isn't just about the bottom line of the practice. Dr. Alan is passionate about helping practitioners in any discipline create a more fulfilling life, in or outside of their clinical setting.
Having experienced burnout and feeling stuck in his practice life, Dr. Alan was able to create a system in his life to pivot, which allowed him to not only own a dozen clinics and coach hundreds of others, but also experience success in franchise consulting, real estate, and online product sales as well.
Dr Mike Hendricks
Dr Mike and his wife Stacy moved back to their hometown of Watertown, SD to open up his first practice in 2006. As his practice grew quickly, he aggressively implemented a systematic plan to create a more stable future of growth and opportunity for him and his family. He took advantage of new opportunities by expanding his practice, bringing in a partner doctor and associate doctor. By doing the work to "Finish" his practice with effective systems and people in place, he was able to reduce his direct patient care hours and focus on creating new lanes of ventures outside of his practice.
Investing in other clinics, coaching providers, and consulting with entrepreneurs and investors in the Franchise space allowed him to create an outlet for his skills and passions as well as provide additional income sources to supplement his already successful private practice.
Although being busy managing multiple businesses, Dr Mike also enjoys the freedom to experience a full life that comes with his wife Stacy and their 3 kids in high school. Between keeping up with their various sporting events, hunting/fishing and life on the lake, there is never a lack of exciting things going on with his family. He also enjoys being able to be an active part of and giving back to the community he has always called home! 
Dr Todd Curzie
Dr Curzie began his journey into Healthcare in 1995. With no plans to stay more than 3 years, this Jersey boy took a position in Anchorage, Alaska. Plans changed after meeting the soon to be mother of his children. He opened his private practice which has been very successful in Alaska for over 28 years. He has opened several other clinics in Alaska with other practitioners during his time there. He has also served as president of the Alaska Chiropractic Society for over 10 years, has 2 degrees in philosophy, is a Fellow of the Palmer Academy of Chiropractic, a Fellow of the ICA and holds a CCSP degree. He currently has evolved his journey into seeing patients in two very successful practices in Alaska and Arizona, while also growing a business outside of healthcare and investing in his 2 boys. 
After traveling every other week for 4 years, he decided to open a practice in Arizona. With all systems in place, he is able to grow both practices and still gets to spend priceless time with his boys. Dr Curzie has mentored many young practitioners, is a regular emcee at Palmer College's Big Tent Philosophy Night and biannual Alaska Chiropractic Society Convention events. In addition to his public speaking engagements, Dr Todd is the host of "Beyond Patients Podcast" a weekly podcast show. He enjoys his new path of leading and consulting thriving Practitioners who are looking for a more fulfilling life.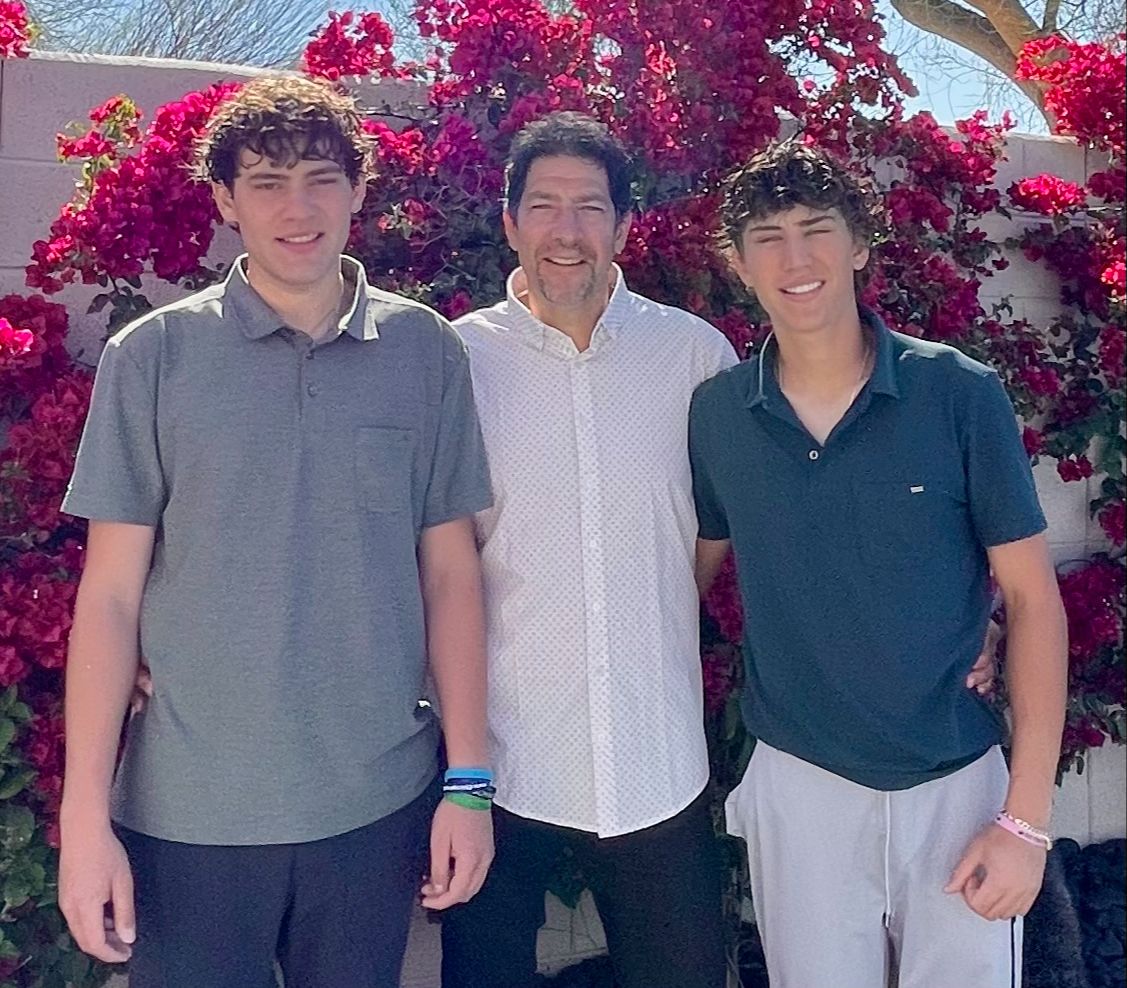 Why We Do What We Do
Now more than ever, we've seen amazing Healthcare Providers find themselves on the verge of burnout. Many feel stuck without knowing how to turn their wealth of knowledge and experience into new pursuit outside of their current context.
At Peak Capacity, our mission is to provide not only the knowledge but the tools, support and accountability it takes to create a new meaningful pursuit Beyond Patients that allows you to create a life of impact, wealth and freedom you deserve!
Our Story
Almost 30 years ago, Dr Bergquist began his meaningful pursuit of impacting hundreds of Providers and thousands of lives through the vehicle of Healthcare. Without realizing how the pieces would eventually fit together, he implemented new knowledge, systems, tools and coaching into his private practice. In short order, he expanded to create multiple practices that eventually grew into coaching Practitioners across the country. He continued to expand his impact and influence through nationwide provider-focused, billing and software companies that gave him a unique perspective on how successful Healthcare Entrepreneurs think and act.
Dr Alan and Dr Mike have taken these lessons and principles over the last 20 years and distilled them into an organized structure that can be replicated and scaled by anyone at any point in his/her career. They observed over the decades, there have been a great many coaching individuals and organizations to help Providers grow more efficient and profitable practices. Yet, there was still something missing. As they looked at the current landscape of various healthcare disciplines and profession, they realized there was no "How-to" manual for a Provider to expand beyond their patient care walls into other areas of pursuit. The gap was wide and, as an example, included pursuits as simple as starting small income producing real estate ventures that could grow over time or more complex investing in multiple clinics or more commonly business ventures entirely outside of healthcare that diversify overall income, future wealth and business portfolio. They realized the needs even extended as far as a client who'd spend their entire career in Healthcare looking to transition out of healthcare asking, "Now What??"
After seeing the massive gap across the landscape of various disciplines of healthcare, they began the process of designing the megaphone that could effectively spread the message. Bringing Dr Todd onto their team was the perfect blend of real-world Healthcare Entrepreneur experience, both in and outside of the profession, as well as an amazing talent for connecting with Providers on the stage at events, over podcast connections or at a local association meetings.
These three Doctors have blended the most unique and diverse collection of business and life experience into a system that exists in the market. They take stuck and burned out Healthcare Providers and Clinicians and launch them into a new and exciting life of success and greatness! 
THE BEYOND PATIENTS BLOG
Get the Beyond Patients Blog updates delivered to your inbox.
Creating freedom Beyond Patients doesn't happen without some help. We'll guide you with weekly bite-sized advice.
You're safe with us. We'll never spam you or sell your contact info.